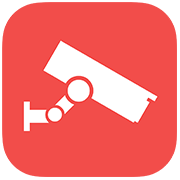 FAQ
What is Checkpoint.sg
Checkpoint.sg puts all traffic cameras around Singapore checkpoints at your fingertips. Effortlessly check road conditions before you head out. Checkpoint.sg is available on iOS and Android.
Who built Checkpoint.sg?
Checkpoint.sg is built by T+ Interactive Pte. Ltd. in 2013.
Can I view Checkpoint.sg on desktop or laptop?
Web version has been discontinued. Checkpoint.sg is only available as mobile apps on Google Playstore and Apple appstore.
Cameras are down. Can you fix them?
Most of the cameras are managed by either Singapore government or Malaysia government. Unfortunately we have no control and we are not able to fix them. If the cameras are down, please be patient. Usually, the faulty cameras will recover after sometime.
How do you get the traffic camera images?
Traffic camera images around Malaysia checkpoints are provided by LLM Malaysia. Traffic camera near JB CIQ provided by this youtube livestream. Traffic camera images around Singapore checkpoints are provided by LTA Singapore*. *From Traffic Images dataset which is made available under the terms of the Singapore Open Data Licence version 1.0
How do you estimate travel time?
Data provided by Google Maps and our proprietary tracking technology.
How do you get rain area map?
Data provided by Meteorological Service Singapore
Can I report a bug?
Please do not hesitate to contact us at hi@checkpoint.sg.
Can I advertise on Checkpoint.sg?
Thank you for your interest. But we no longer provide custom advertisement placements.
© 2022
T+ Interactive Pte. Ltd.
All rights reserved.